• DIRTY AIR 100C Compressor bracket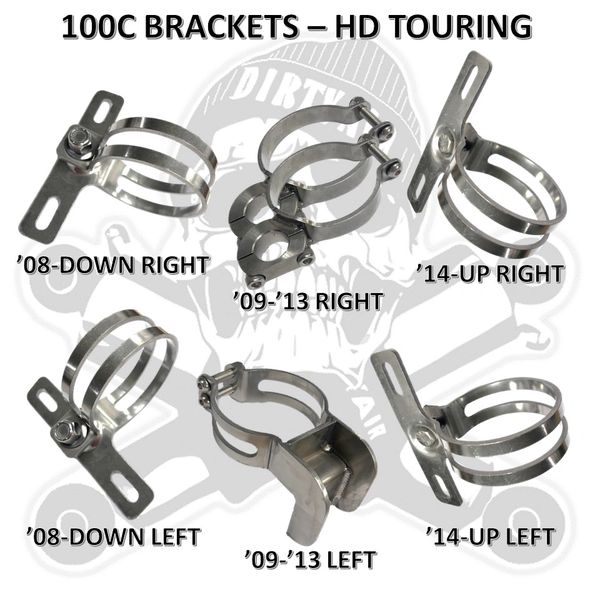 • DIRTY AIR 100C Compressor bracket
Stainless steel.  Allows you to mount a 2.5" Diameter motor compressor including 100C model between your rear wheel and right/left saddlebag.  Bracket design varies with fitment.  Available for all years.
*Will not fit 2014-up models with BOOM! Audio wire connectors that plug into the back of the saddlebags.  Will fit if wires and connectors are extended and re-routed into another part of the saddlebag

*Will not fit 2009-2013 "CLASSIC" models, that have black saddlebag support with 4-hole tab welded on from the factory.  Will fit if that 4-hole tab is cut off.