HHI X26 BOLT-ON NECK/TREES 26"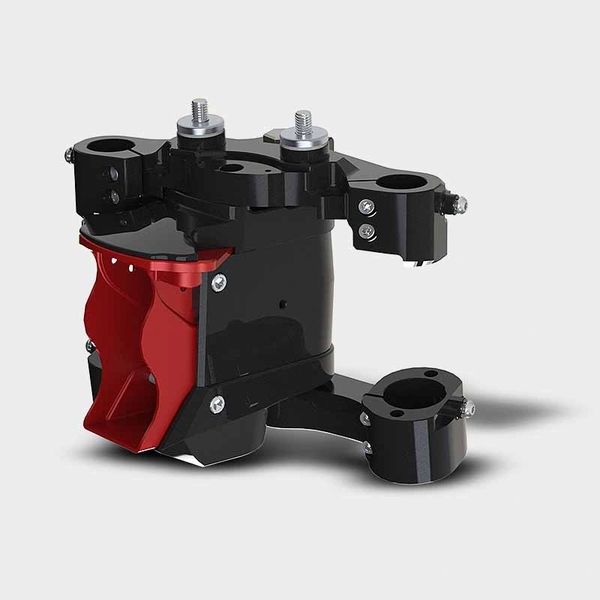 HHI X26 BOLT-ON NECK/TREES 26"
NEW X-26® Bolt-On Neck Rake Kit

HHI is proud to announce the arrival of the X-26® family of Bolt-On Neck Rake Kits for 26 inch wheel installation. Designed and manufactured in our facility using only US produced 6061- T6 billet aluminum and 4150 high strength steel alloy, this leading edge, multi piece neck design delivers unmatched strength and secure attachment.  Based on proven press fit technology the results are perfect frame alignment, maximum assembly and installation rigidity with superior performance and handling.
The X-26® is a complete Bolt-On solution for the dealer, custom shop or experienced rider that does not want to cut and weld their chassis. This precise Bolt – On Neck Rake Kit allows you to convert your ride easily and get it back on the road with a minimum delay and loss of seat time. There are no warranties voided, no potential for error and installations can even be reversed if necessary.

The HHI Bolt-On Neck Rake Kit is compatible with factory suspension using stock clearances and suspension travel and is fully compatible with most custom air suspension systems.