JNR Compressor Bracket for 95C, 98C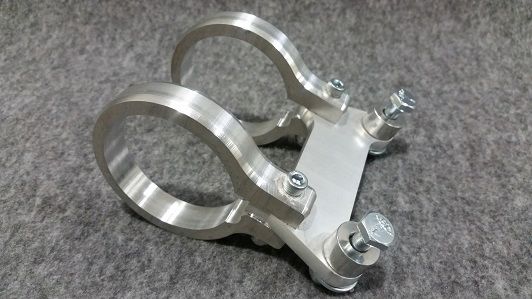 JNR Compressor Bracket for 95C, 98C
Brackets for VIAIR 98C and 95C compressors, allows you to mount compressor(s) between the rear fender and right saddlebag.  3 different model options, see details below and select your year to order.  You get a complete bracket to mount 1 compressor as pictured.  Designed and manufactured by JNR Designed.
Compressor bracket for 2009-2013 touring. Mounts on saddle bag support

Compressor bracket for 2014-2015 touring. Mounts to inside edge of saddle bag support.

Compressor bracket for all 08 and earlier touring. Mounts to fender strut/saddlebag support with spacers.